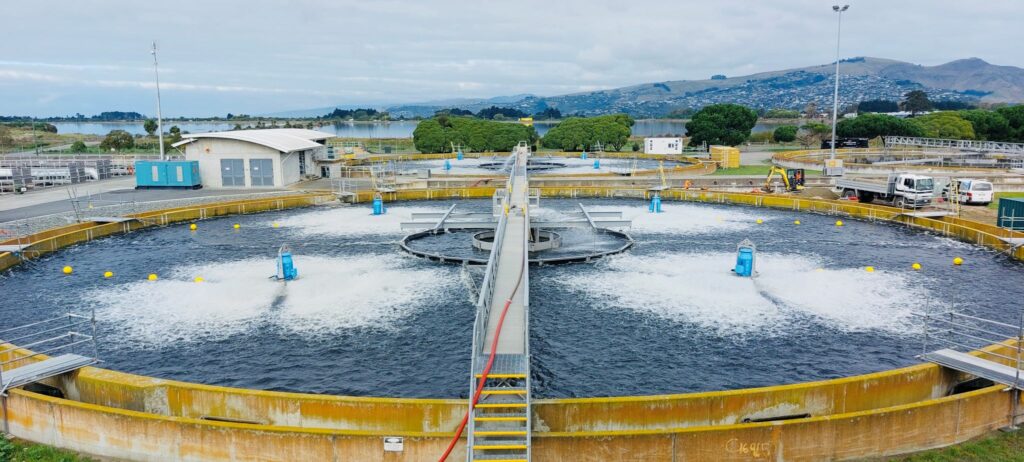 Aeris Global commissioned the 600kW system last week as an emergency response following a tragic fire at the plant last November, which destroyed two trickling filters.
As an interim solution Christchurch City Council elected to convert two of their 49m diameter clarifiers to high-energy, aerobic reactors and awarded this contract to Aeris Global.
Aeris Global has previously acknowledged the tremendous support provided by Aquaturbo Systems, WEG, and TR Industries, which made this project possible in the extraordinarily tight time-frame but in this post, we would like to acknowledge the client.
The commitment by council and their advisors to fast-track this project was outstanding. The decision-making and expedited approval process is a credit to all involved.
Special thanks to seipp Construction and melray Electric.
Aeris Global is proud to have been involved in this project.
Photo Credit: Patrick Cantillon, Senior Project Manager, Christchurch City Council