The new 6m x 3m Portacom offices feature a giant image of the Aeris Global "molecule" on each side.
The molecule is part of the Aeris Global logo and is designed as a graphic interpretation of an oxygen molecule partially immersed in water.
Special thanks to Ian and the team at Emotive Design.
The first North Island site office is due out of production at portacom in May and expected to enter service in June.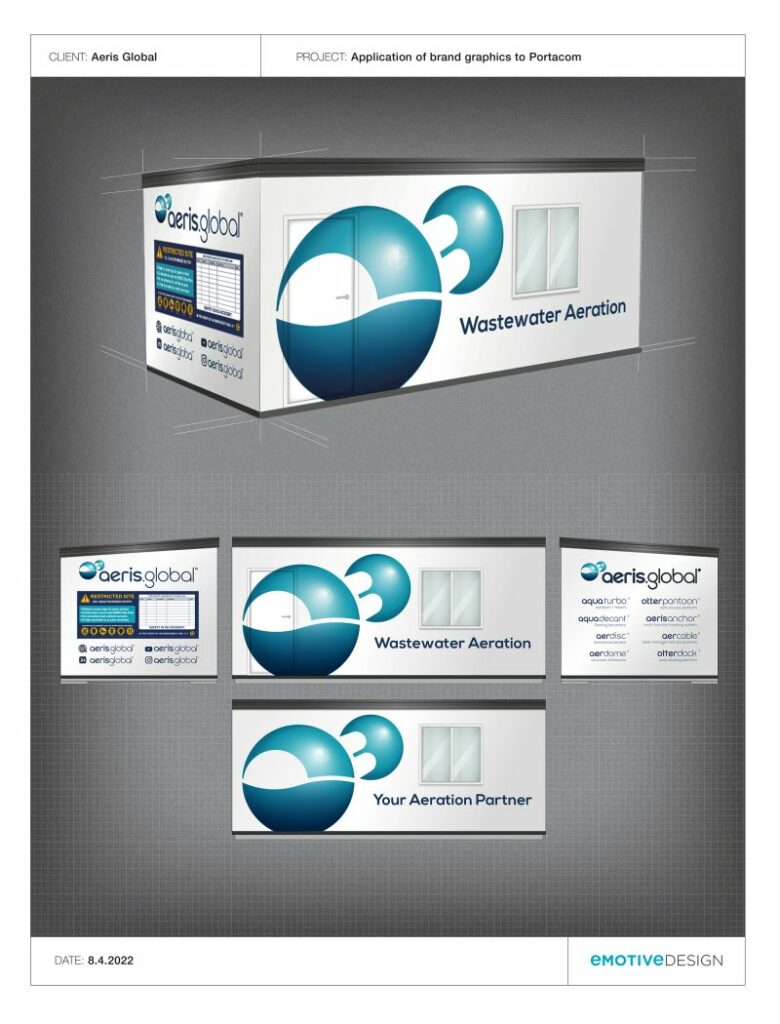 Image credit: Emotive Design – www.emotivedesign.co.nz