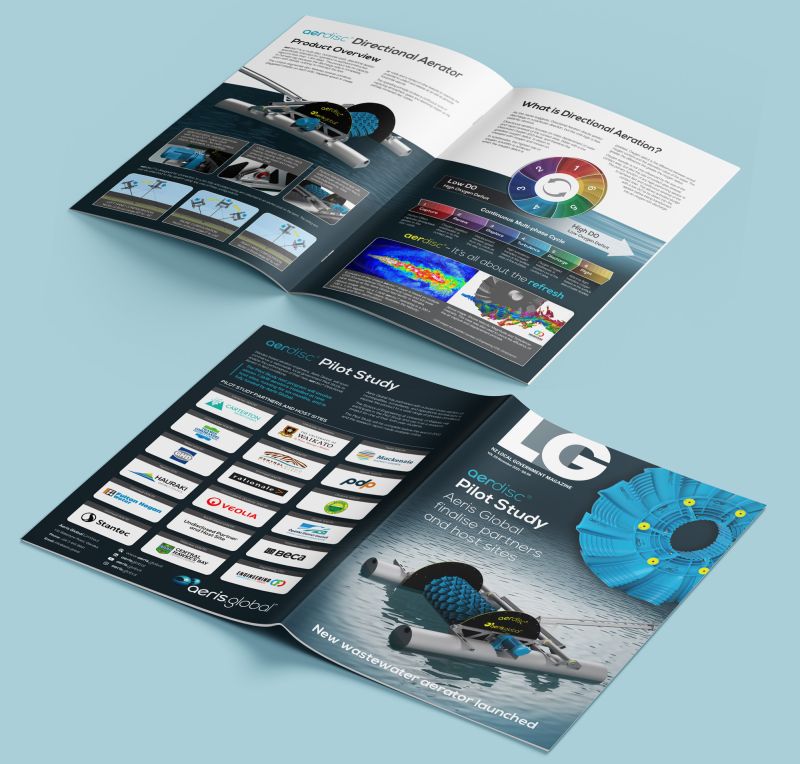 News of the latest product development from Aeris Global is spreading fast as #aerdisc® takes pride-of-place on the front cover, back cover and double-page centrespread of NZ Local Government magazine, November issue.
Click on the following link to view this issue online. You will need to create a user ID and password to view.
The centrespread provides an #aerdisc® Directional Aerator product overview and an illustration of the operating principle.
The back cover focuses on the pending nationwide, local government Pilot Study and lists the Pilot Study Partners and Host Sites at the time of going to press. Watercare, Marlborough DC and Matamata-Piako DC have since confirmed participation in the field trials.
The Pilot Study test program will now involve Qty. 15 x 7.5kW #aerdisc® aerators installed at 13 host sites, running for 6-months, and is fully funded by Aeris Global.
A fourth-year student from The School of Engineering at University of Waikato will participate in the Pilot Study as a research project. The report will be made available online at the conclusion of the test program.
For regular updates on #aerdisc® please visit us online at www.aeris.global or